Posted on
July 23rd, 2008
by headspook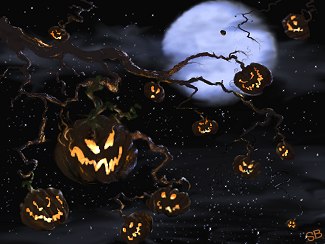 My first picture of The Halloween Tree was placed in my mind by Ray Bradbury.
The second by Joe Mugnaini, who illustrated many of Bradbury's books.
I've scratched and scribbled hundreds of versions of this Halloween icon over the years. Here's one more.
---
You say you've never read The Halloween Tree?
For heaven's sake, go get it right now!
Comments Off

on The Halloween Tree Revisited