Posted on
October 15th, 2009
by headspook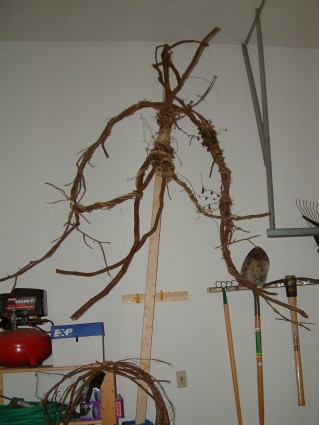 From the dead letter office…
Our friend Steve writes:
Subject: Bruno comment
Hi there, I was wondering, could you use ivy vines instead of grape vines?
Yo, Steve!
Not being well-versed in the botanical arts myself, I can't answer your question. But I will anyway.
Grape vines are woody and thick enough that they are the main support structure for Bruno. If ivy vines have similar properties, then yes, they should work fine. If you just want to use ivy vines because they look cool, then go raid the scrap wood pile and build a frame on which to hang everything.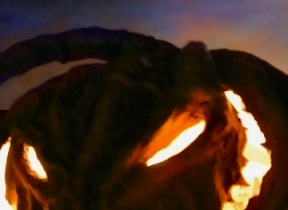 Kids and little lambs eat ivy, so your scarecrow should be well-fed.
---
Meet Bruno, grape vine monster, and Grumble's dad