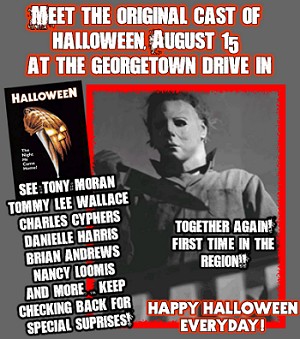 This weekend should really be something at the Georgetown drive-in. Check out this promotion.
With only a few of these gems left in operation, we're really lucky to live close by. During the summer, on any given Friday or Saturday night, you'll usually find the place packed.
There really is nothing like watching a good scary movie out under the stars where you're not as interested in the high-fidelity experience as not getting mustard all down the front of you or sitting in pretzel cheese.